June 23rd, 2020
441 Views
---
Introduction
Best Budget friendly places in India are many but we must find time to discover them. Our country is a wonderful collection of beautiful places and we must explore it. Many places maybe out of our budgets to visit and hence we may drop it. There are many budget friendly places in India too and you guys must know them. Come let us see.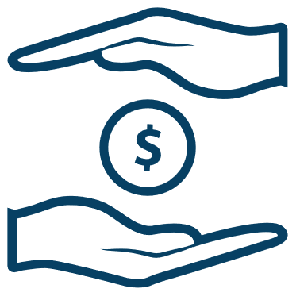 Source: efcnetwork.org
OUR INDIA
India is a country that is filled with surprises. Only who has stayed here or visited this land knows the value of this. It won't be wrong to say that India is the home of different cultures in a comfortable shell.
Why would one want to visit India? There are many reasons for this, but one thing is for sure that India has it's own identity. And with this unique identity, this makes a perfect choice for the visitors to come to India.
Whether it's the culture or the beauty, Indi would never disappoint you. It just not only welcomed you with open hands but also hugs you with warmth and whole heartedly!
Be it hill stations or beaches or scenic views, our India is filled with beauty all around. You get to witness the most amazing time and feel when you're here. Most importantly India lets you feel home which is an amazing part about this country.
UNITY IN DIVERSITY
What more do you want from a country that offers you Unity in diversity? Yes, you heard it right! If you are in India, you will see different types of people speaking various languages and celebrating different festivals. But this does not feel them different because everyone stays together, celebrates together and lives in unity.
No wonder why India has to be in bucket list for the foreigners as it gives you the most amazing experience with touch of closeness. And that is why, India has to be there in your list.
BUDGET FRIENDLY PLACES IN INDIA
India is a vast country. But roaming India is really in budget? You may literally wonder whether it fits or bites your pocket! But to be honest, there are budget friendly places in India which is really very affordable!
This would be shocking but yes,we got you all covered with some really good places. And what? These places comes in budget that won't bite off your pockets.
Let's quickly have a look at these budget friendly places in India.
McLEODGANJ, HIMACHAL PRADESH
Are you a lover of hill stations? Then this place is really worth it. You won't ever regret visiting this place because once you are here,you are definitely going to love it.
Away from the city's hustle bustle,this hill station is filled with fascinating views. Not only this, it also sets you free and have peace time for yourself.
This hill station is the place where you can really have your open time with an affordable budget. A place where you find peace within a budget and not worrying about life.
Hoe amazing it sound right? Also, this place is a famous second resident to the great Dalai Lama. So, you will find a glimpse of Tibetan culture here. Therefore getting to know the culture and stating here would really be a good experience.
Apart from all this, the accommodation, food and travel fits in your budget which is an amazing opportunity to take a trip here.
Some of the famous attractions you can visit here are-
– Triund hill
– Dal lake
– Dharamshala
– Bhagsu Falls
– Kalachakra temple
– Tibetan museum
THE COST
* FOR THE ACCOMODATION – You will find plenty of options here to stay. An average price costs you from 500rs to 1000rs per night. If you have your own tent, then it is great as you can save up here totally!
* FOR THE TRANSPORTATION- If you want to get here at a cheap rate, then bus is the best option to go for. The cost range would be around 1000rs with return journey to and from Delhi.
* FOR THE FOOD- Here the cost of food is reasonable and it ranges between 300rs to 700rs per day which won't harm your pocket in any way!
JAISALMER, RAJASTHAN
Here comes a beautiful gem filled with royalty and considered to be an elegant ones!
Royalty comes at a price, right? Here, it is not the same case though. Why? Because Jaisalmer comes with an affordable prices whether it is  food, stay or the transportation.
Do you want to experience the most royal times of your life with a friendly budget? Plan to Jaisalmer! It is just not royal but you get to see the hidden beauty of temples and forts that was built in ancient times
Bringing back the ancient yet beautiful times to the people of this generation is beyond exquisite and fascinating. Now who wants to miss this? Definitely not you!
* Popular attractions not to miss in Jaisalmer
– Mandir Palace
– Jain temples of Jaisalmer
– Jaisalmer Fort or Sonar Quila
– Nathmal Ji ki Haveli
– Gadisar Lake
– Jaislmer Government museum
THE COST
* FOR THE ACCOMODATION- If you feel that royalty would cost you much here, then you are wrong! Because you can find stays ranging from 500rs-1000rs per night.
*FOR THE TRANSPORTATION- Reaching Jaisalmer isn't an issue because you have trains over here that will cost you less. From Delhi you can board a train to Jaisalmer that will cost you around 500rs for an overnight journey for one side.
*FOR THE FOOD- The cuisine here is great and the amount here is cheap. Ranging from 200rs to 700rs, you will get to relish the amazing food over here in an affordable price.
KASOL, HIMACHAL PRADESH
You will just fall in love with this place once you visit here. Oh wait! Be it your first time or lst time, you will always enjoy going to this place.
Either you are a backpacker or a traveler, this place should definitely be on your bucket list to go!
Surrounded with beauty of the mountains and aroma of fresh breeze, Kasol makes a perfect place to stay and enjoy all in an affordable price!
Isn't t that amazing?  You can always opt for this place even if you are low on budget.
POPULAR ATTRCTIONS IN KASOL
– TOSH
-MALANA
– SAR PASS
– KHEERGANGA
– YANKER PASS
– PIN PARBATI PASS
THE COST
* FOR THE ACCOMODATION – If you have your own tent, you can save up a lot of money over here. Otherwise you can still stay here within the price ranging from 500rs- 700rs per night.
* FOR THE FOOD – You can always embrace the food over here because it will cost you around 200rs – 500rs per meal.
* FOR THE TRANSPORTATION – This is a real struggle. Because there are no direct buses to Kasol so travelling to this place would be struggle but it is all worth it. To reach Kasol, you need to take bus from Bhuntar and then take a local bus from there which will give you a bumpy ride to Kasol. This will cost you around 500rs- 600rs one side.
HAMPI, KARNATAKA
From dramatic landscape to the ancient temples, you will find everything out here! Keen to learn about historic monuments or want to know more about ancient temples? Then this place sums up your budget and definitely worth a visit.
Hampi is situated about 356kms from Bangalore which makes a perfect weekend for the Bangloreans to go here.
Apart from this, visitors can always plan here on an affordable budget which won't be harsh on your pocket. Right from the ruins of the palaces to the ruins of temples, you will get tense everything and also get to know the history as well.
POPULAR ATTRACTIONS IN HAMPI
– Daroji Bear Sanctuary
– Elephant Stables
– Vittala Temple Complec
– Sanapur Lake
– Virupaksha Temple
THE COST
* FOR THE ACCOMODATION- Right from guesthouses to homestays, you will find great options available over here. You can always opt for this in a price range between 500rs- 600rs in Hampi for per night.
*FOR THE FOOD- Food is amazing over here. And to your surprise, it would just cost around 600rs for all the three meals. Now this is amazing and you would definitely want to have all of them.
* FOR THE TRANSPORTATION- One of the best option to reach Hampi would be my the means of Railways. Easier way to get to Hampi would be to travel via train from Bengaluru to Hospet. From Hospte, you need to take a bus to Hampi and this will cost you around 200 to 300 bucks one side.
DARJEELING, WEST BENGAL
Ever want to be around nature buzzing with tree estates and mystical views of the hills together? Darjeeling in West Bengal gives you the pleasure of experiencing this altogether.
Darjeeling can really be affordable because once you are here, you will feel home. And when you feel home then it comes with a low budget.
You will get get to witness the fabulous scenic view with a feeling of peace all around you.
POPULAR ATTRACTIONS IN DARJEELING
– Tea Garden
-Mahakal Temple
– Padmaja Naidu Himalayan Zoologocal park
– Tiger hill
– Batasia loop
-Japanese Peace Pagoda
THE COST
* FOR THE ACCOMODATION AND THE FOOD- Darjeeling is known for its yummy cuisines which comes with variety of dishes. Here you can get both accomodation with three time meal at very reasonable rates ranging from 1000rs to 2000rs. Isn't this amazing?
*FOR THE TRANSPORTATION – Transportation here is good and you won't find much issue over here. All you need to do is take a train from Kolkata to Jalpaiguri that will cost you around 350 to 400 bucks. Once you get down at Jalpaiguri, take a sharing auto to Darjeeling that will cost you around 100-200rs for one side.
RAMESWARAM, TAMIL NADU
Haven't heard of this place yet? Definitely you should get to know this place by visiting here. It is considered a an important place according to Hindu mythology.
Why? It ws believed that Lord Rama had built a bridge from here to Sri Lanka to rescue Sita. Therefore, this place is of uttermost importance.
If you ever visit this place you see a beautiful pathway with a fabulous view that won't bite your pocket at all.
MAJOR ATTRACTIONS TO VISIT IN RAMESWARAM
– Pamban Bridge
– Rama setu
– Hanuman temple
-Agnitherrtham
– Ramanathswamy Temple
– Dhanushkodi Bridge
THE COST
*FOR THE ACCOMODATION AND FOOD-  Rmeswaram provides you plenty of options to go with. Here you can go for accommodations ranging from 1500rs to 3000rs that includes food with it.
* FOR THE TRANSPORTATION – In case of transportation, it is easy to reach Rameswaram via Chennai. You can take bus from Chennai which will cost you around 200-300 bucks to reach Rameswaram which is quite affordable.
DURSHET, MAHARASHTRA
As we all know, Mumbai is the city of dreams and has to be there in everyone's bucket list. But apart from this, we often ignore to see amazing places that is just not Mumbai.
One of the amazing place in Maharashtra is Dirshet which is about 76km from the Mumbai city. And with this, you should also know that it is quite budget friendly.
Some people choose to go to some place which is off beat and this location is one of them. Far away from the city's hustle bustle Durshet gives you an opportunity to explore the nature trails.
With nature around you, all you can see is the beauty of the nature. You can trek, you can travel or you can just camping and do whatever you want over here. Isn't this nice?
MAJOR ATTRACTIONS IN DURSHET
– Durshet forest lodge
– Pali fort
-Udhar hot springs
-Night safari
– Pali Ganpati temple
– Amba Waterfall
THE COST
* FOR THE ACCOMODATION AND FOOD – Plenty of options with cheap food rates is what you will find here. Not more than 1000 bucks per night will cost you here for the accomodation.
* FOR THE TRANSPORTATION – As this place is not so far away from the Mumbai city, you can just take a cab or a taxi to reach the destination. This would be much cheaper option and also affordable at the same time.
CONCLUSION-
The cost that us mentioned here may vary from season to season but then it does not stop you from visiting to these places.
Everything does comes with a price but going to these places won' t harm your pockets.
How? The cost may differ from season to season but still it would be in your budget.
Now? Just keep going and save up your money and plan to these places right away!
---
TAGS :
bestplaces |
budget friendly |
cultures |
good option |
India's best gateway |
nice |
places not to miss |
places to see |
places to visit |
Road Trip Suggestions |
Travel |
trip |
unique identity |
visitors |
---
---
---